Soft Play at Studley Grange
Come and enjoy our fantastic Soft Play area at Studley Grange, ideal for children aged up to 8 years.

Named Soft Play at Studley Grange, it features a fun-packed indoor adventure play area, an exciting range of animal themed, safe soft climbing frames, slides and dens form the main makeover, keeping children occupied with plenty of entertainment.

We are now open until 5.45pm Monday – Saturdays, so lots more time to play.

Soft Play at Studley Grange can also be hired for special occasions and birthday parties until 6.30pm.

Opening Times

Mon - Sat: 10.00am - 5.45pm (last admission 5.15pm)
Sunday & Bank Holidays: 10.00 - 4.30pm (last admission 4pm)

We will be closed on Christmas Eve, Christmas Day, Boxing Day & New Year's Day.

30 minutes play
Under 2s £1
2-4 yrs £1.30
5+ yrs £1.50

Please note:
all children using the play area are required to wear socks, adults too if you are assisting the children in the play sections.

Parking

We do understand that as our tenants, Wyevale Garden centre now close at 5.00pm, you may have had difficulties accessing us through the tunnel from the garden centre. We would therefore strongly recommend that you always park in the Butterfly World car park and use our main entrance to access both Butterfly World & Soft Play, this entrance will always be open for you to use.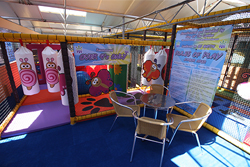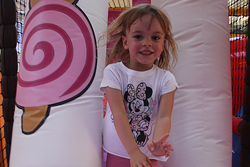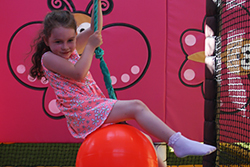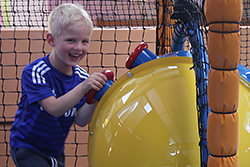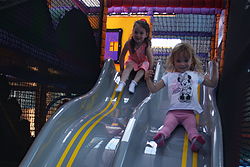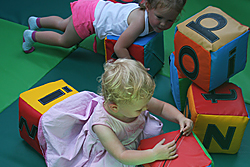 Opening times:
Opening Times:

Monday: 10:00 - 5.45pm
Tuesday: 10:00 - 5.45pm
Wednesday: 10:00 - 5.45pm
Thursday: 10:00 - 5.45pm
Friday: 10:00 - 5.45pm
Saturday: 10:00 - 5.45pm
Sunday: 10:30 - 4.30pm
Contact Details:
Tel: 01793 855600
Email: softplay@studleygrange.co.uk

Unit 38
Studley Grange Craft Village
Studley Grange Garden & Leisure Park
Hay Lane
Wroughton
Swindon
SN4 9QT