More Piglets - just in time for half-term!
12/10/2018
Just look at these little cuties! All 12 of them!

A dozen Oxford Sandy Black piglets (a rare breed, indeed), which were born at the end of September here in the Farm Park and which are now big enough for visitors to see scurrying around with their mum, Olive.

Just in time for half-term!

Come rain or shine, it's always fun at Studley Grange Farm Park & Butterfly World.

---
Going Green at Studley Grange
05/09/2018
Here Jackie explains how important it is for Studley Grange to be as environmentally friendly as they can be incl. plans in place to generate their own electricity on the site; to continually reduce their carbon footprint & to do as much as possible to make it a natural environment for their animals & visitors to enjoy.

---
New Lambs!
05/07/2018
Monday 2nd July, on one of the hottest days of the year and earlier than expected, triplet lambs were born to one of our Dorset Ewes.
And two days later we welcomed twins as well!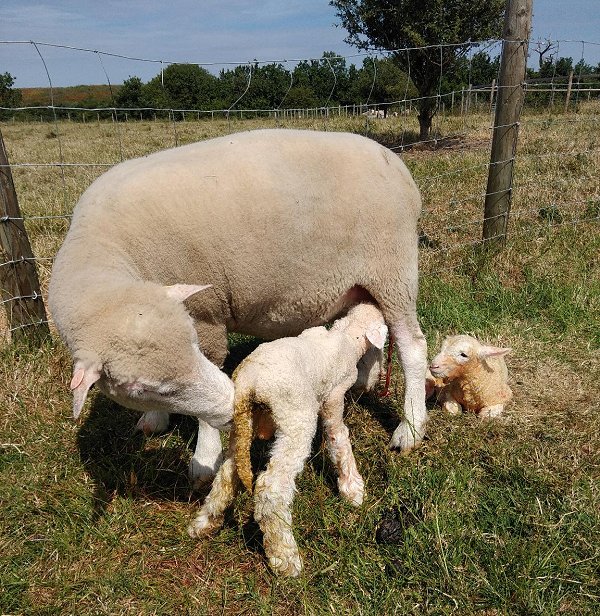 Both mothers and all five babies are healthy, doing well and coping brilliantly in the heat.
And for those of you thinking it seems late for lambing, Dorset sheep can lamb twice a year, which means even more adorable babies for you to see!
There are still more to be born so if you come and visit in the next few weeks you are guaranteed to meet these very cute additions to the farm.
---