Summer Holiday Farm Park Fun
23/07/2021
Come and meet Theodore, our gorgeous new, mini lop rabbit!

He's just one of many new arrivals to enjoy, as we get all our activities back up to normal.

Feed the goats, see the meerkats and new piglets, take a trailer ride, collect the eggs and loads, loads more!

LAMBS ON THEIR WAY, TOO, IN MID-AUGUST!

Here Jackie explains all.


---
Little Ducklings & New Restaurant!
28/05/2021
It's June here we come at Studley Grange!

With the May Bank Holiday & Half-Term here already!

Please see the video below for all that's new - and there's plenty - both at our Butterfly World & Farm Park and indoors in our Garden Centre, where we are delighted to present our BRAND-NEW RESTAURANT.

Come and see us just off the M4 at Junction 16.
---
Halloween Half-Term Fun!
23/10/2020
Here Jackie & Chris show us that there's loads to do indoors & out at Studley Grange Garden & Leisure Park this coming half-term & Halloween!

So come along with all the family and enjoy a day out with us, just off Jnct 16, M4.
---
Autumn Colour All Round at Studley Grange
28/09/2020
It's a changing of the seasons here at Studley Grange Garden Centre & Leisure Park and here we show off what a great, all round family day out we have for you, just off Junction 16, M4.



Find autumn colour and everything for your green space - plus a safe socialising place to grab a bite - in our garden centre; lets the kids burn off their energy in our brand-new Soft Play; get crafty in our Craft Village or enjoy a trip in the tropics in our Butterfly World followed by some wonderful fresh air outside in our Farm Park, where we have animals galore & the cutiest, new little piglets you've ever seen!

We're open 7-days-a-week!
---
All-New Soft Play!
26/08/2020
We are delighted to announce that Soft Play at Studley Grange is open again!

Come and enjoy our fantastic all-new Soft Play area at Studley Grange, ideal for children aged up to 8 years.
Our bigger & better Soft Play at Studley Grange features a fun-packed indoor adventure play area with an exciting range of safe, soft climbing frames, slides and dens - all keeping children occupied with plenty of entertainment!



ALL-NEW & IMPROVED

The play area has been relocated into a new larger building, with the entrance still being accessed via our craft village. The play area has been extended, giving us a bigger play area and therefore a larger capacity.

The play area has been professionally installed by "Kings of the Castle". In line with the pre-opening inspection carried out by "Kings of the Castle", the maximum limit for numbers of children allowed in the play area has been increased.

Following the COVID management regulations set out by BALPPA, we have reduce our maximum capacity to 40% of the original figure.

We are observing all social distancing rules, so please see the link below for full details on opening hours, pricing & our safe socialising soft play rules.

>> SOFT PLAY - FULL DETAILS




---
We're Getting Bigger & Better!
29/07/2020
Here our General Manager Jackie explains how our Garden Centre is growing and how the new environment is best-suited to shopping & eating safely while we take all the necessary Covid-19 precautions.

---
We're Open!
11/06/2020
Summer is well and truly here and our garden centre has everything you need for your beautiful garden, as Chris, here, explains.

We're open again 7-days-a-week!


---
Relax in Your Garden
19/03/2020
Spring has most definitely sprung here at Studley Grange Garden Centre, where we have everything you need for your beautiful garden. That includes our superb range of garden furniture, as Steve, here, explains.

---
Business As Usual
18/03/2020
UPDATE FROM STUDLEY GRANGE ON COVID 19

At Studley Grange, we know that gardening and fresh air is good for you. For these reasons we intend to remain open as normal as much as possible.

We have taken additional measures to help protect the health of our staff and customers. We would recommend that customers make use our hand washing facilities throughout the site.

OPEN AS USUAL: Our garden centre, restaurant, butterfly world and craft village

CLOSED: our soft play and butterfly cafe

We are working to implement a telephone order and home delivery service as soon as possible for customers who cannot visit us in person. Our phone number is 01793 852736
---
It's a Fab February at Studley Grange!
10/02/2020
In our Garden Centre & Farm Park you can definitely feel that spring is on its way, as Jackie and Steve explains what's new and exciting here at Studley Grange, just off Jnt16, M4, with half-term, Mother's Day (22 March 2020) and Easter all not far away.


---
Spring Has Sprung at Studley Grange Garden Centre
03/02/2020
Get your garden Spring ready with the help of Studley Grange Garden Centre this month!

Find a large range of starter plants, trees, shrubs, wild flowers and Summer bulbs to brighten up your garden, along with the garden tool essentials to help with the grand Spring tidy up.

Using the new Studley Grange Loyalty Card Scheme will get you access to great money saving offers on all these products throughout the garden centre.

New Arrivals at the Farm Park!

Lot's of baby animals have recently been welcomed onto the farm, including lambs and baby goats. Spend an afternoon enjoying the new additions, along with the regulars, upon entry to the Butterfly World and Farm Park.

Open every day of the week, with half term just around the corner, this could be the perfect holiday treat for the whole family.

Mother's Day isn't far away!

Studley Grange will be hosting a Mother's Day afternoon tea and Sunday Lunch in the Garden Restaurant.

From the 16th March you will be able to book an afternoon tea with a Sunday Lunch on the 22nd March to celebrate the special day. For an added surprise we have created cupcake bouquets which will be available to purchase as a unique gift.
---
Christmas Has Landed at Studley Grange Garden Centre!
02/12/2019



- Christmas trees and so much more!
- personalise & make your own presents in our Craft Village
- visit Santa's Grotto
- browse our superb election of gifts in the Garden Centre
- enjoy a delicious Christmas lunch in our Garden Restaurant
- get up-close to our wonderful animals & fascinating creatures in Butterfly World & Farm Park

Bring the kids along - they'll love it!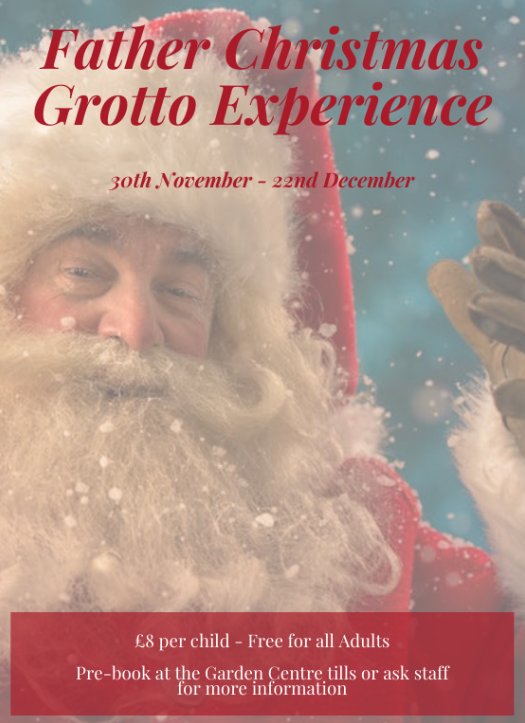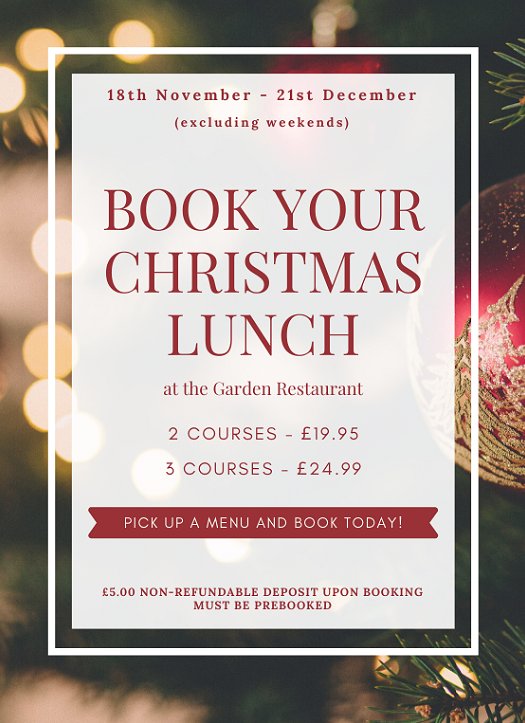 ---
Meet The Guinea Pigs + News On Christmas!
04/11/2019
Here Jackie gets up close with some of our most popular - and smallest - animals in the Studley Grange Farm park - the guinea pigs!
Plus news on what's on offer at Studley Grange over Christmas!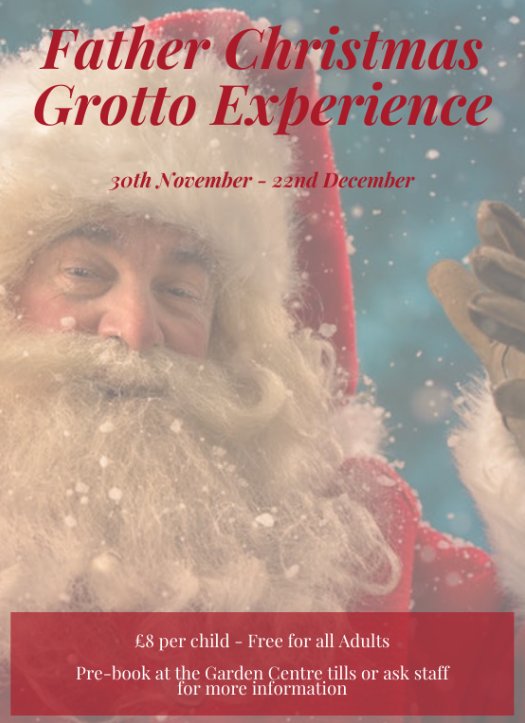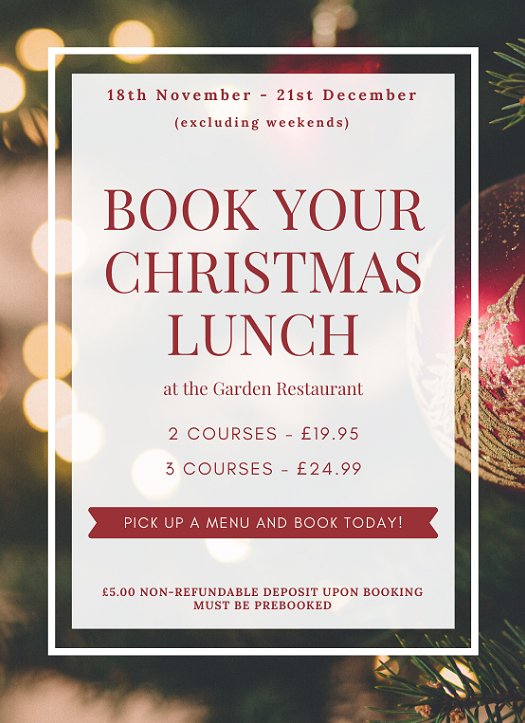 ---
New Emus!
14/10/2019
Meet Sidney, Emma & Emily

It's a new season at Studley Grange Farm Park and just look who we have here - our 3 new baby emus!

Just in time for half-term too, plus lots on for Halloween coming up at the end of the month.


---
NEW Garden Centre
03/10/2019
STUDLEY GRANGE GARDEN CENTRE

Your independent garden centre, just off Jnct 16, M4 is now open!

Formerly Wyevale Garden Centre, we are delighted to now be known as Studley Grange Garden Centre.

For a huge range of garden & home products - and a great place to eat! - you know where to come!

Opening times:
Monday to Saturday 9am-5pm
Sunday 10am-4pm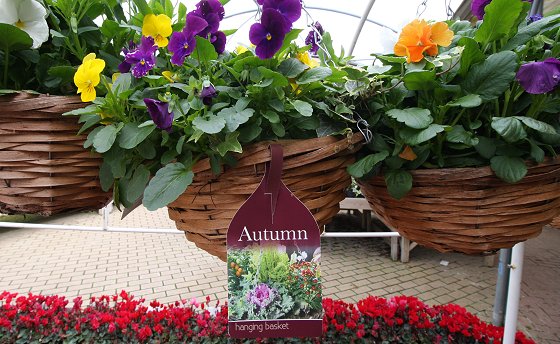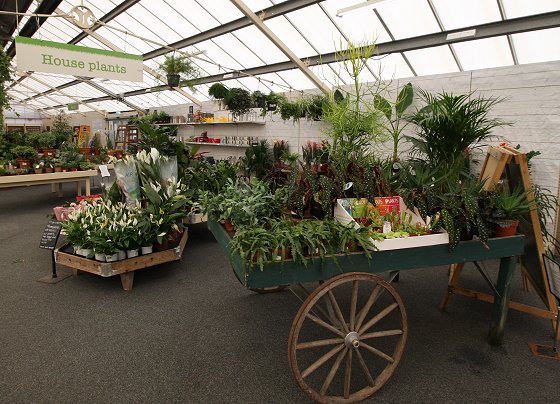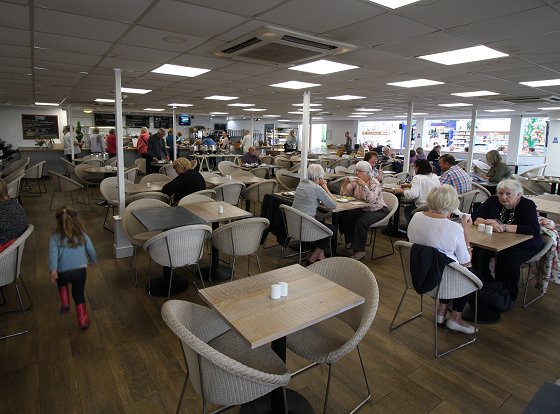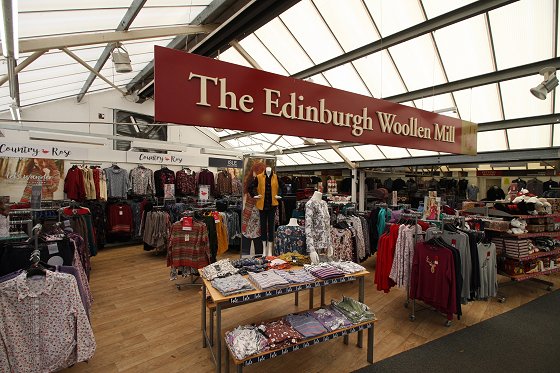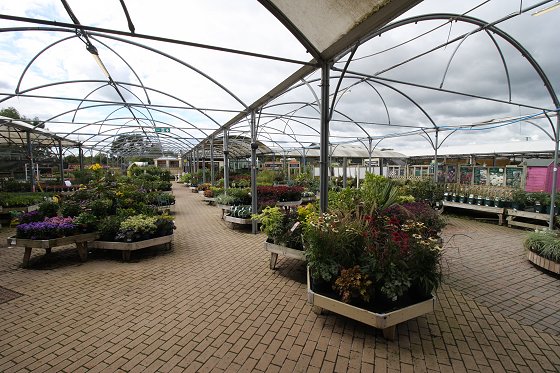 ---
NEW Meerkats!
22/08/2019
And these little ones are so cheeky!

Come and see our new gang in their new enclosure (with its own viewing window where you can see them really closely) in the Farm Park this bank holiday weekend. We're open all-day on Saturday, Sunday & Monday, with lots more to see and do too!

---
Riley's Passing
14/08/2019
It is with great sadness that we have to announce that Riley the orphan Wallaby has passed away.

Although the staff dedicated many hours to rearing Riley, giving him the best possible chance in life, there is always a risk that any wild animal orphaned at such a young age will not survive.

Unbeknown to us, Riley had a heart defect, and despite the efforts of both our staff and vets we were unable to save him.

Riley will be dearly missed by all.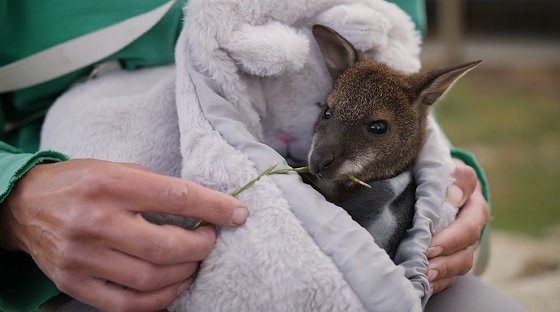 ---
Meet Our New Baby Alpaca!
07/08/2019
Another cutie to come and see at Studley Grange Farm Park, just of Jnct16, M4. Here our General Manager, Jackie, talks about our adorable new addition - with another one to come! - and what else all the family can enjoy here this summer.
---
Summer is Here!
09/07/2019
And there's lots to do here at Studley Grange Butterfly World, Farm Park & Craft Village, just off Jnct 16, M4, throughout the holidays - rain or shine!
---
Meet Riley and his new mum, Julia!
12/06/2019
Here Julia explains how she's handrearing our baby wallaby joey, Riley, after his mum suddenly died.

Own pouch and all!

Come and see him and all the other animals & creatures at Studley Grange Butterfly World & Farm Park, just off Jnct16, M4.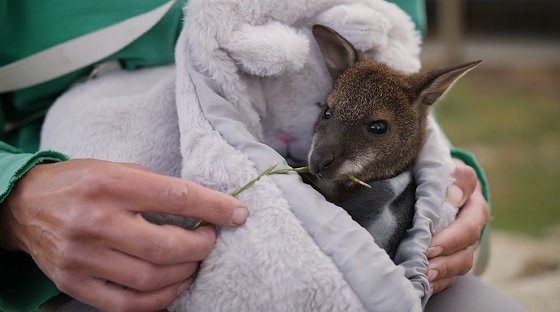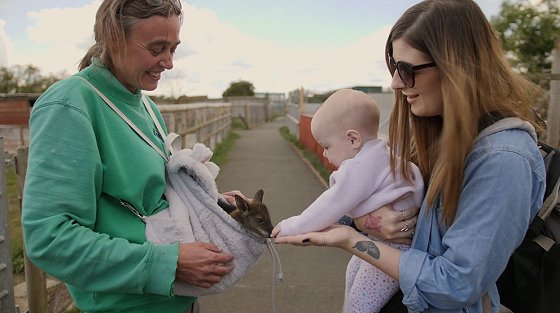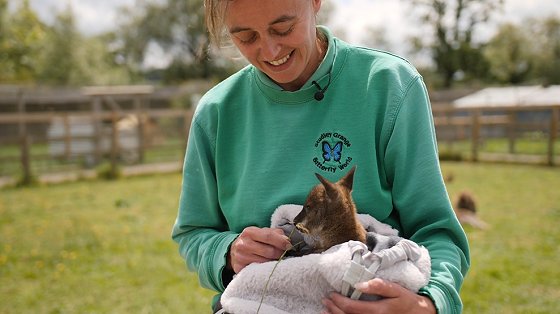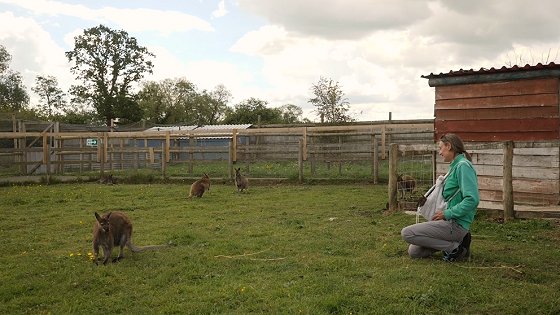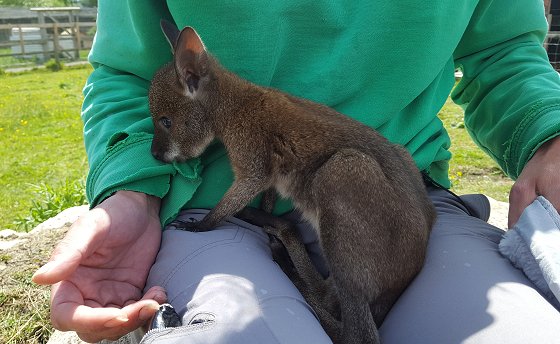 ---
Come and meet Igloo, Niko, Bandit & Kobe!
22/05/2019
Our new 'Racoon Dogs'!

Aren't they gorgeous?!!
We're delighted to have them here in the Farm Park after we re-homed them from a rescue centre in Leicester just a couple of weeks ago.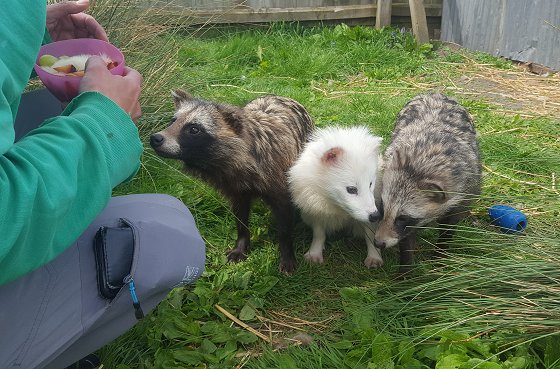 Igloo (the white one!), Niko, Bandit & Kobe have settled in brilliantly in their new enclosure, where they have the room to run free & play.

Called 'Racoon Dogs' because of their likeness to the racoon family (but not related at all), their proper animal name is Tanukis and actually descend from wolves & foxes. Their normal natural habitat is in East Asia, China, Korea & Japan.

So now they're here, come and say hello!

We're open every day over the bank holiday & half-term!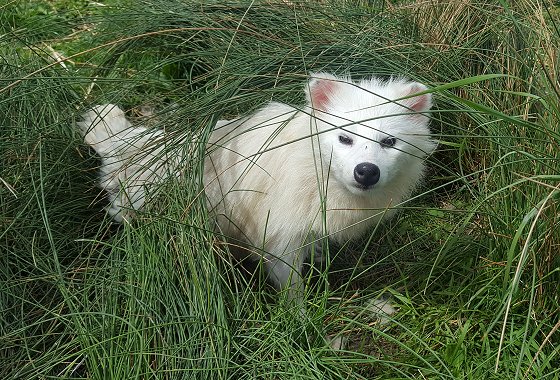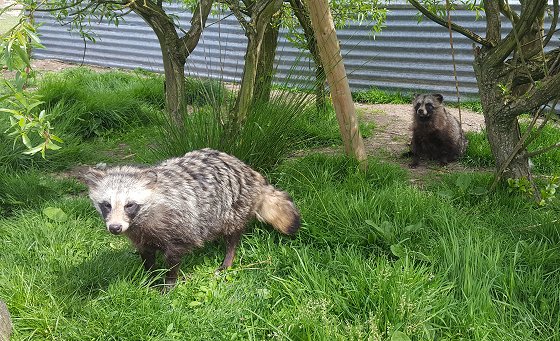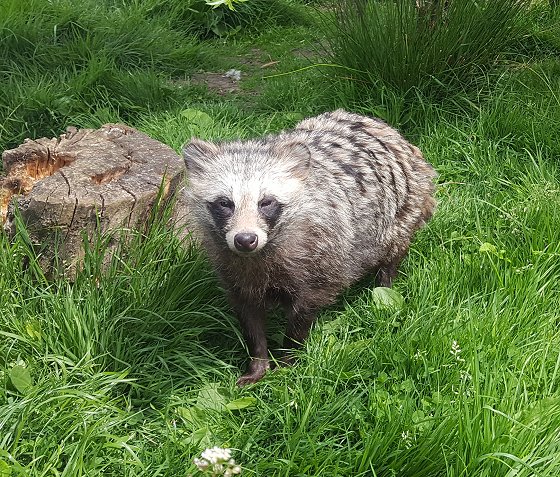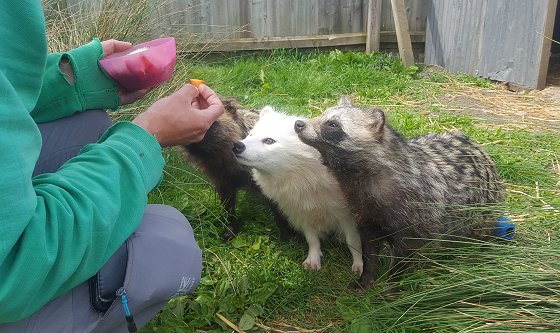 ---
Spring Has Sprung at Studley Grange!
28/03/2019
We love a new season here at Studley Grange Butterfly World & Farm Park, just off Jnct16 M4, especially when it's spring!

Lambs, goats, wallabies, meerkats, butterflies, new offspring galore - all in one place to enjoy & explore and ideal for Mother's Day & Easter weekend with all the family.

We're open ALL WEEKEND incl. Good Friday & Bank Holiday Monday over Easter!

---
Freaky February Half-Term Fun!
16/02/2019
Something on everyday this week!
Monday 18th - Sunday 24th February 2019
If you are brave enough, visit Reptile Encounters and see if you can guess the weight or the length of the snake of the day.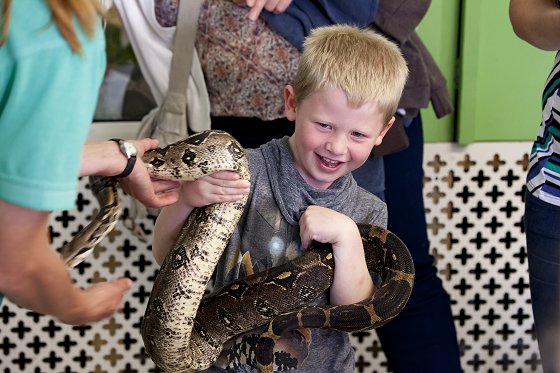 The closest guess to weight or length of the snake of the day will win a family voucher to Butterfly World. One winner per day!
The competition will take place at 12.30 in our reptile room and the snakes will be measured or weighed at the end of reptile encounters; around 1pm and the winner will be announced.
Monday - Weigh a snake
Tuesday - Measure a snake
Wednesday - Weigh a snake
Thursday - Measure a snake
Friday - Weigh a snake
Saturday - Measure a snake
Sunday - Weigh a snake

You can come in anytime between 12.30 & 1pm to log your guess!

Don't forget you can find us just off Jnct. 16 of the M4!
---
Bo Bo, You Beauty!
08/02/2019
Come and see our new Eurasian Eagle Owl, Bo Bo, here at Studley Grange Butterfly World & Farm Park just off Jnt 16, M4.

As Julia here explains, our new addition is settling in brilliantly since he arrived in January, and we hope to soon venture outside for some flying!

---
Christmas Fun at Studley Grange
10/12/2018
It's the final countdown to Christmas and Jackie, our General Manager, explains – with help from Santa himself – the exciting things you can create & buy at Cake Creations & Chocolate Comforts, plus all there is to see & do at Studley Grange Craft Village, Butterfly World & Farm Park.

---
Take a Trip Around The Tropics!
27/11/2018
Forget the winter chill.... Studley Grange Butterfly World is the warmest place in Wiltshire!
So why not come in from the cold and enjoy a tour around our indoor Butterfly World, where the whole family can walk among some of the most beautiful butterflies in the world, flying freely against a backdrop of tropical plants and skimming over fish filled ponds.

Here, our Head Butterfly Keeper, Phil Noon, explains all and what's new - plus a fascinating explanation of our Atlas Moth Caterpillars - the largest in the world!!


---
Halloween & Half-Term
24/10/2018
There's loads to do at Studley Grange Craft Village, Butterflyworld & Farm Park, as Jackie here explains!

---
More Piglets - just in time for half-term!
12/10/2018
Just look at these little cuties! All 12 of them!

A dozen Oxford Sandy Black piglets (a rare breed, indeed), which were born at the end of September here in the Farm Park and which are now big enough for visitors to see scurrying around with their mum, Olive.

Just in time for half-term!

Come rain or shine, it's always fun at Studley Grange Farm Park & Butterfly World.

---
Going Green at Studley Grange
05/09/2018
Here Jackie explains how important it is for Studley Grange to be as environmentally friendly as they can be incl. plans in place to generate their own electricity on the site; to continually reduce their carbon footprint & to do as much as possible to make it a natural environment for their animals & visitors to enjoy.

---
New Lambs!
05/07/2018
Monday 2nd July, on one of the hottest days of the year and earlier than expected, triplet lambs were born to one of our Dorset Ewes.
And two days later we welcomed twins as well!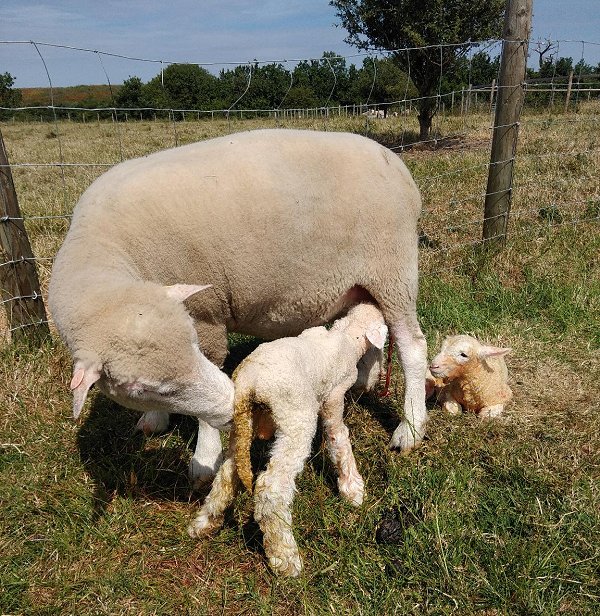 Both mothers and all five babies are healthy, doing well and coping brilliantly in the heat.
And for those of you thinking it seems late for lambing, Dorset sheep can lamb twice a year, which means even more adorable babies for you to see!
There are still more to be born so if you come and visit in the next few weeks you are guaranteed to meet these very cute additions to the farm.
---
More Time To Soft Play - and Party!
25/06/2018
Soft Play at Studley Grange
We are now open until 5.45pm Monday – Saturday, so lots more time to play!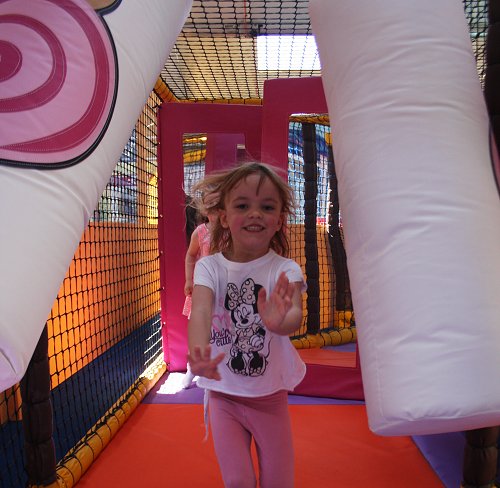 Party time?
Plus, we are also now offering birthday partys until 6.30pm at night in our Party Room!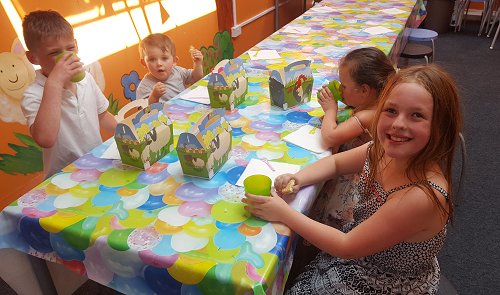 We do understand that as our tenants, Wyevale Garden Centre, now close at 5.00pm, you may have had difficulties accessing us through the tunnel from the garden centre.
We would therefore strongly recommend that you always park in the Butterfly World car park and use our main entrance to access both Butterfly World & Soft Play, this entrance will always be open for you to use.
---
Shearing Big & Small at Studley Grange!
22/05/2018
With the hot weather we've all been enjoying, it was time for a much needed haircut for our Dorset sheep & alpacas here in the Farm Park - with our new unit, Wool & Cotton Snuggies, using their wool to make some gorgeous scarfs & garments!
---
Meet The Clangers 2!
10/05/2018
On 18th April Studley Grange Butterfly World and Farm Park excitedly welcomed 7 gorgeous Lesser Tenrec babies to mum Trixie.
All 7 babies are doing well, as is mum!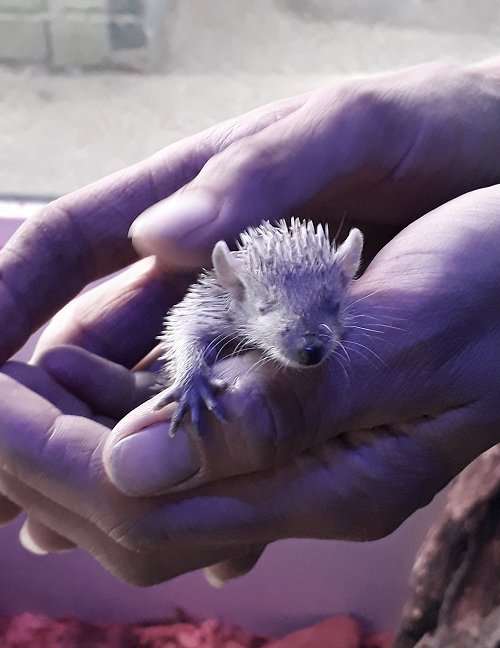 Native to Madagascar, the Lesser Tenrecs are the smallest of 34 species.
They usually live in trees, being excellent climbers, but go to ground when they give birth, which is exactly what Trixie did.
These adorable creatures - that look remarkably like the BBC 'The Clangers' - are nocturnal and our Tenrecs live in a special, purpose built nocturnal room, which you can find in the first tropical butterfly house.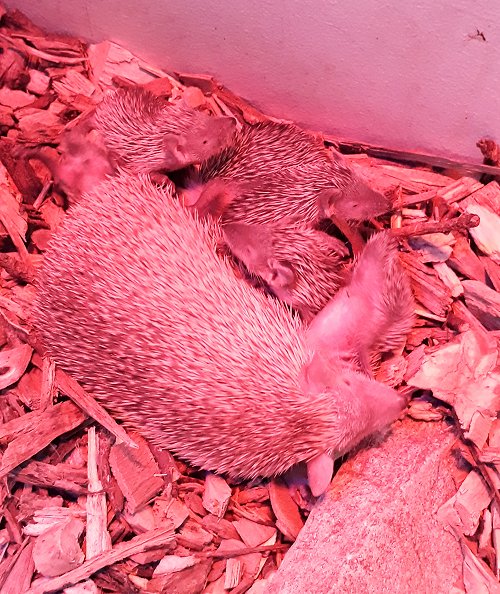 ---
Jumping For Joy!
30/04/2018
Our wallabies have moved into a new paddock and are really happy!
Their two joeys are even venturing out the pouch to enjoy the long grass, so come along and see them this bank holiday!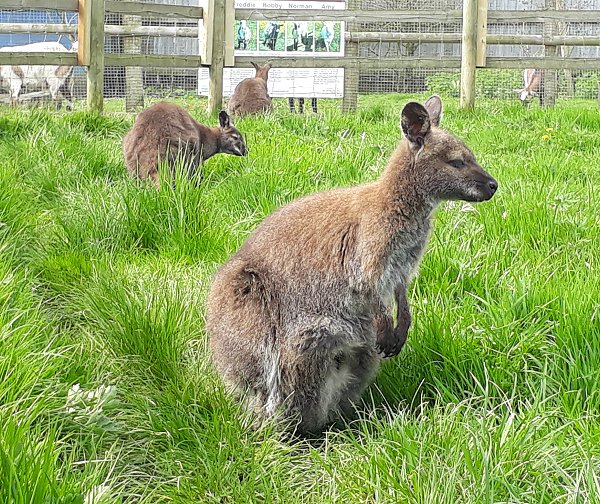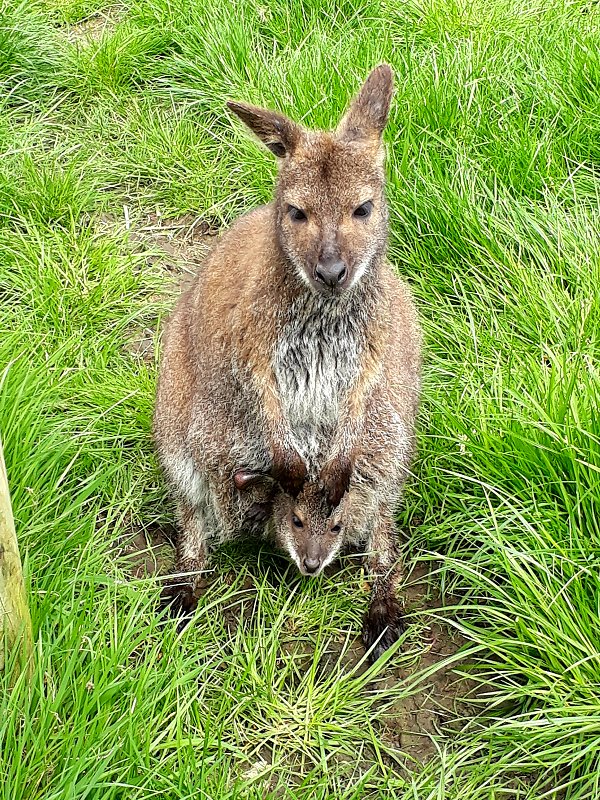 ---
Kiddin' About!
18/03/2018
We have started kidding at Studley Grange!
These gorgeous kids were born this week and there are more to come!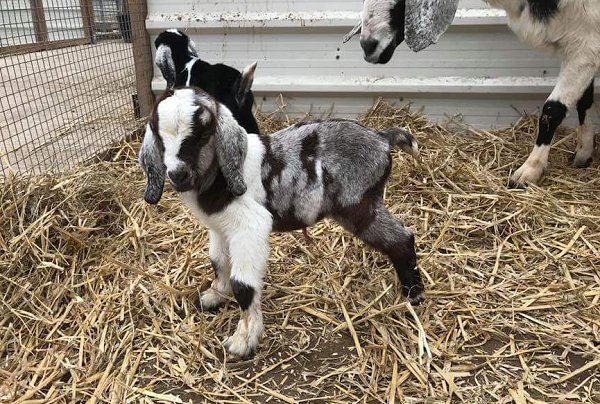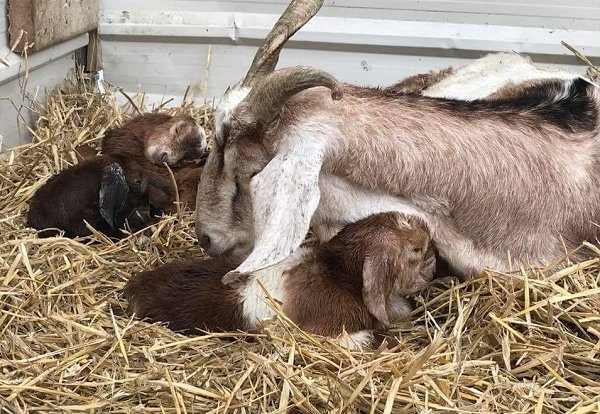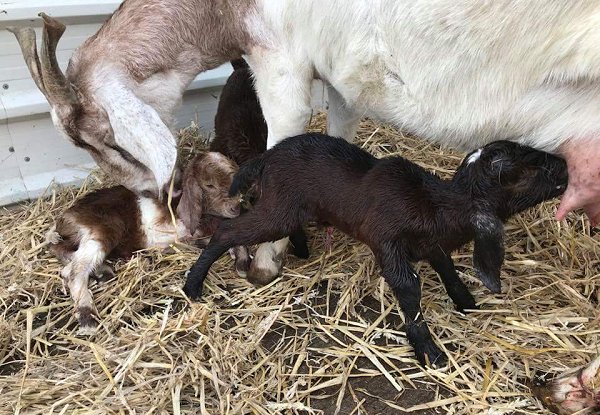 ---
New Piglets!!
26/02/2018
Our beautiful Oxford Sandy and Black Pig Olive has just had 10 healthy and very cute piglets!

Both mother and her babies are doing well.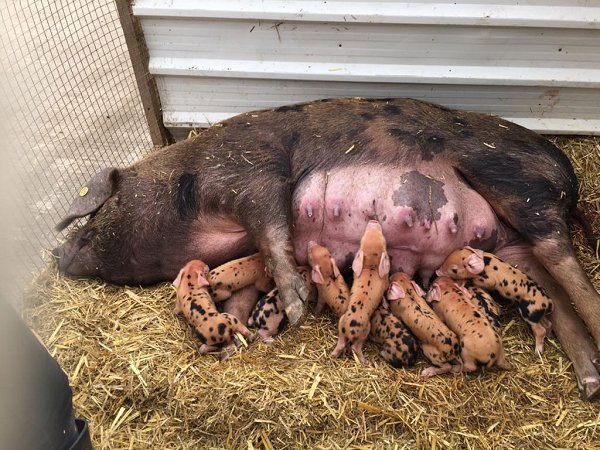 ---
Baby Kangaroos!
25/02/2018
This lovely Bennett's (also known as red-necked) Wallaby is Wilma.
Wilma is around 3 years old and if you look closely you will spot her baby peeking out of her pouch. Wallabies are a macropod marsupial. Their babies, which are called Joeys, are born helpless and will crawl into the mothers pouch where they continue to develop.
Wilma's daughter Woo also has a Joey in her pouch. Why not come along and see if you can spot them yourself!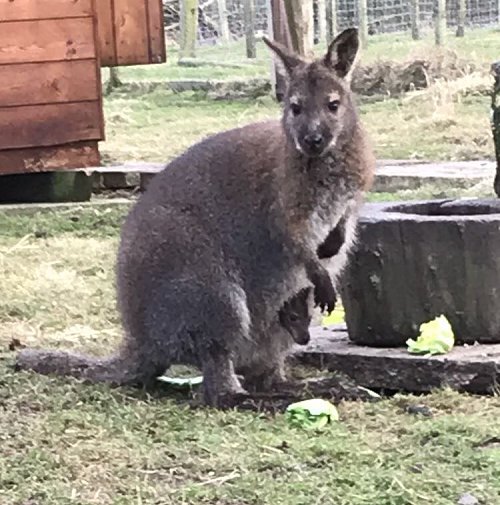 ---
Half-Term Fun!
11/02/2018
So much to do at Studley Grange Butterfly World, Craft Village & Farm Park!

And rain or shine, it's always a yum yum day at Chocolate Comforts & Cake Creations - especially during the school holidays! Here Maz & Jackie show all the fun things you can try, plus our special cake-making service for birthdays and celebrations!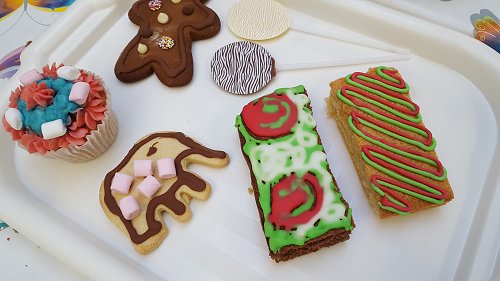 ---
Lovely Lambs!
02/02/2018
What an exciting start to February!

We had twin Polled Dorset lambs born on 1st February with more to follow.

Both mother and lambs are doing well.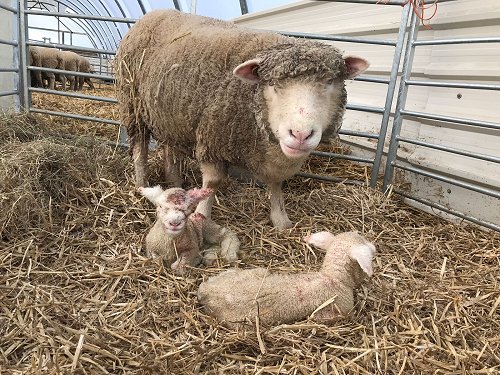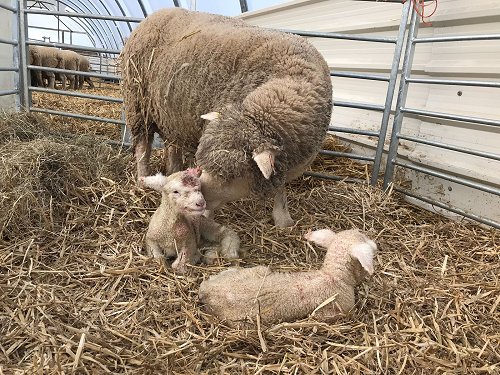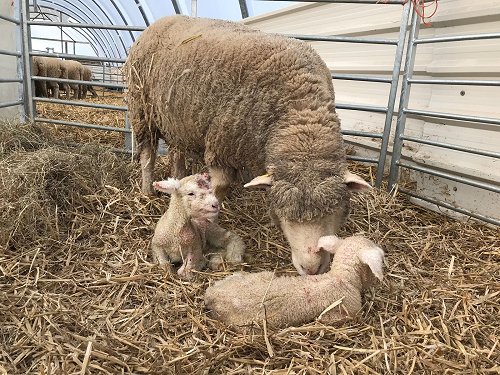 ---
By George, He's Happy!
26/01/2018
George the tortoise has spent his first winter in his lovely new house and is very happy. He still loves to come out on sunny days so do come and say hello!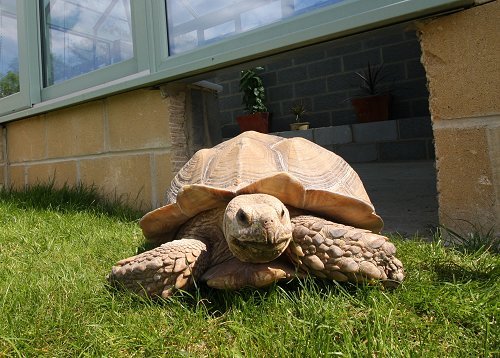 ---
Happy New Year!
12/01/2018
2018 is well and truly under way with Christmas being but a distant memory.
But there is lots to look forward to at Studley Grange Butterfly World and Farm Park!
Here's a little taster for you...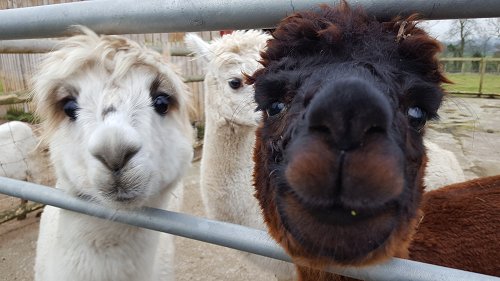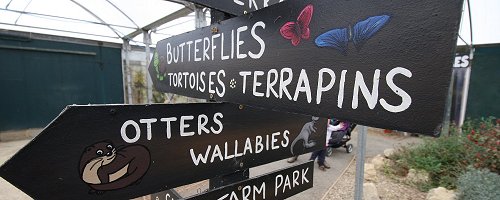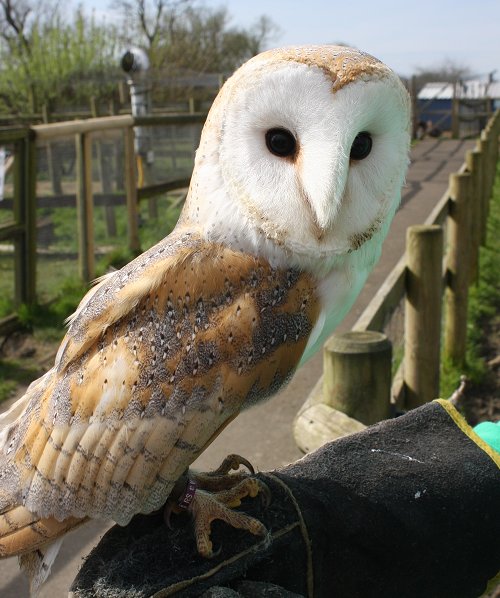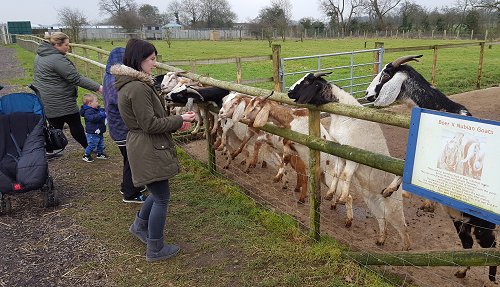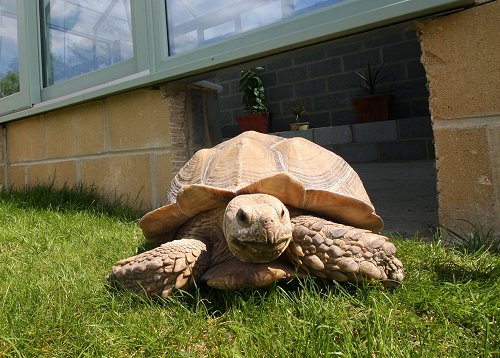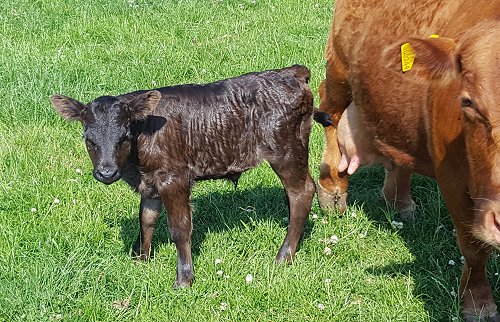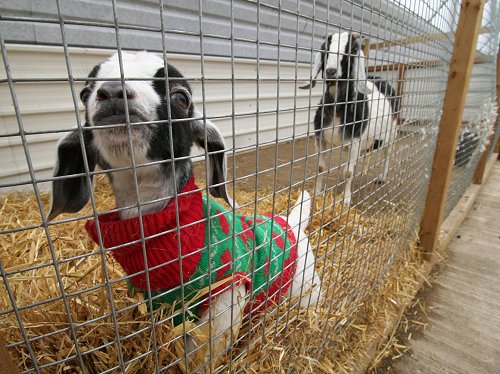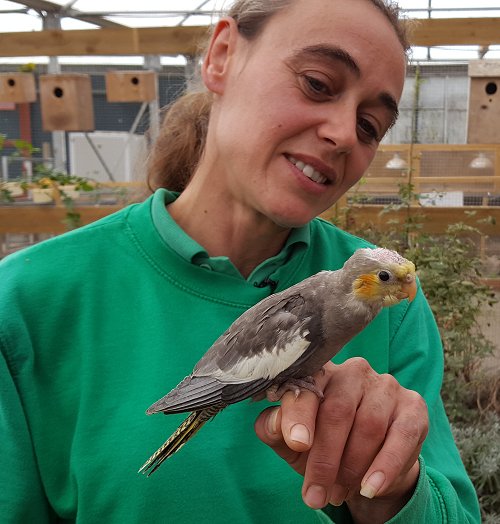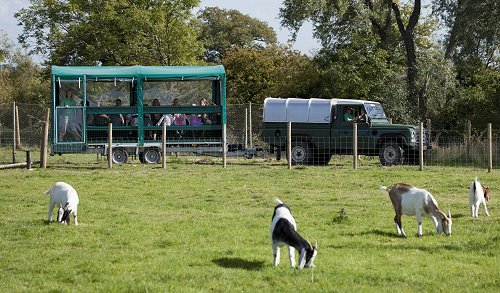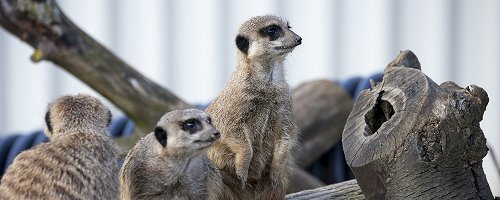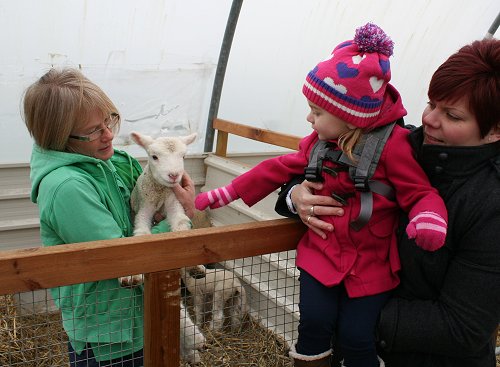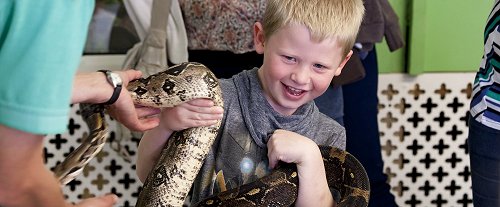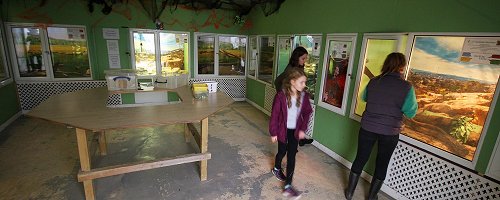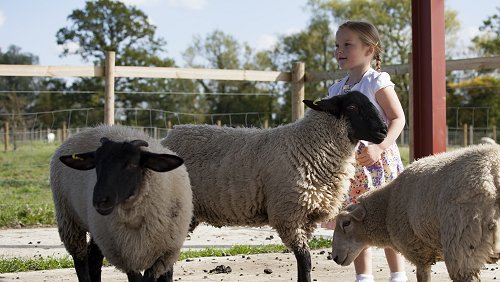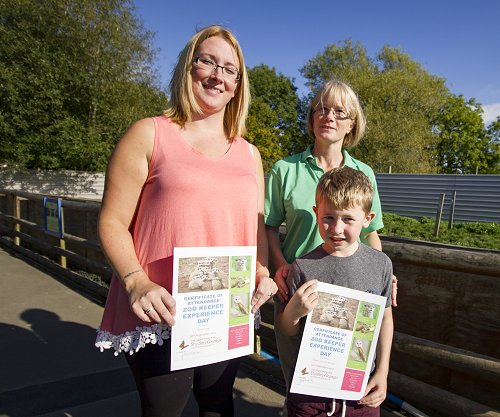 ---
It May Be Winter...
22/12/2017
But a new butterfly has been spotted in one of our tropical houses!
The Common Palmfly (Elymnias hypermnestra) comes from parts of India, sub-Himalayas and South east Asia, and as the name suggests these butterflies lay their eggs, which are yellow, on a variety of palms. The catterpillars and pupae are green and the adult has a wing span of 80mm / 3.5 inches.
On checking the palms in the greenhouse our butterfly expert, Phil, was delighted to find eggs, caterpillars and pupae. So if they get through the winter hopefully we will have them breeding into next year.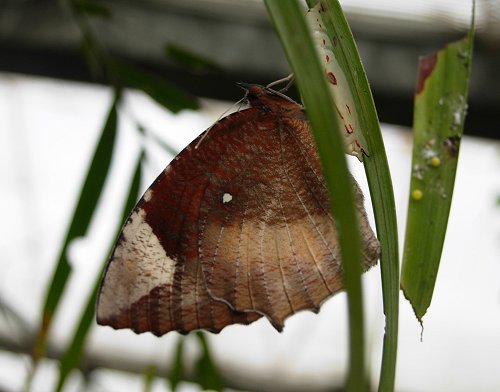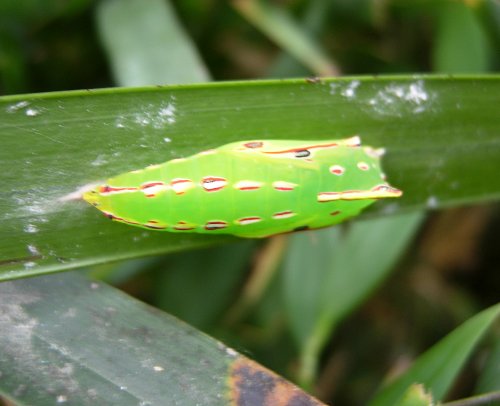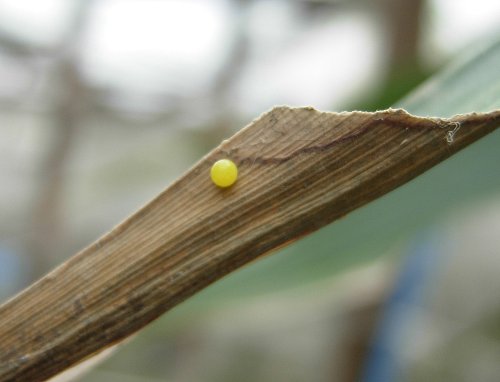 ---
Santa In The Snow!
10/12/2017
Here's Santa at Studley Grange!

Just taking a break from his grotto in the Butterfly World & Farm Park to check all the animals are OK today after the snowfall!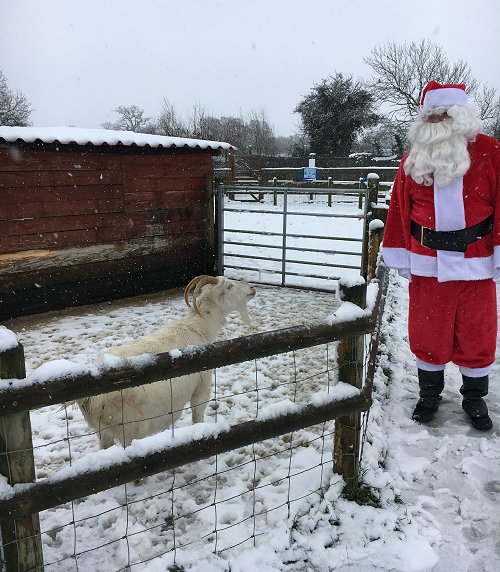 ---
Come And Meet Santa!
06/12/2017
Would your kids like to meet Santa and his elves? 🎅

09 & 10 December 2017
Various times from 11am

Book the Prospect Hospice Santa's Grotto at Studley Grange Butterfly World for the 9th or 10th December!

Take a tractor ride around the park and and wish a Merry Christmas to all the animals before meeting Santa and receiving a little Christmas gift.

For more information and to book, visit:
http://www.prospect-hospice.net/Events/santas-grotto-at-butterfly-world.aspx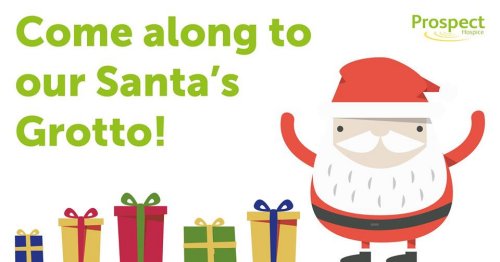 ---
Halloween Half-Term
19/10/2017
There's plenty going on at Studley Grange Craft Village this half-term & halloween!

Fear not if you're thinking on how you can keep the kids entertained during this busy time of the year, because we've got both covered (literally!) at Chocolate Comforts & Cake Creations here in the Craft Village.

WATCH OUR VIDEO!



There you will find a great place to create your own Halloween-themed cupcakes, gingerbread men and spooky chocolate 'ice' lollies. All ideal if you're planning a Halloween party at home and looking for things to decorate with or giveaway for trick or treat.

We have also specially-made Halloween cakes for sale for those who really want to make a party of it.

While you're here, of course, you can also take a tour of our other units in the Craft Village as well as explore Butterfly World indoors, our new walk-through aviary and our Farm Park where we've animals and creatures big and small for you to meet and enjoy.

So for Half Term & Halloween, just think Studley Grange!
---
Meet Bruno!
18/10/2017
Bruno is a Boer Billy Goat (male) who has come to us to spend quality time with our nanny goats in the Farm Park!

He's settling in brilliantly, so we're hoping we'll have lots of kids born next spring. Come along and say hello!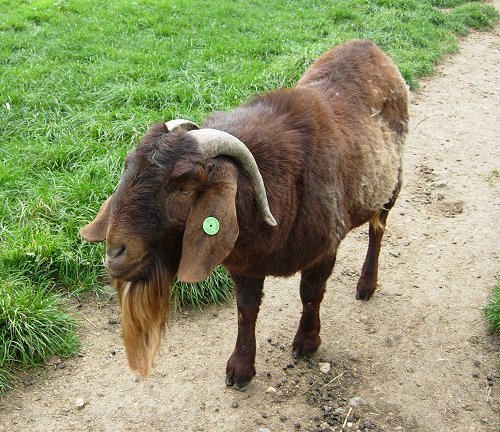 ---
Percy Has Arrived!
07/10/2017
Percy the Dexter Bull has arrived at the farm and is settling in very nicely, thank you!
As you can see he is already getting to know our lovely ladies – so hopefully we shall have some babies next year!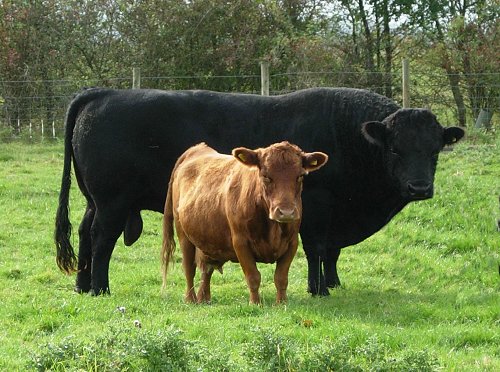 ---
Take A Walk With Wildlife
27/09/2017
It's not just in our outdoor farm park that we've got exciting new additions here at Studley Grange... we're also delighted to show-off our brand new walk-through aviary inside.
Here you'll find a whole menagerie of birds, all flying freely and enjoying life in a purpose-built enclosure. Most are actually rescue birds that we've taken on and include zebra finches, golden pheasants, cockatiels, budgerigars, diamond doves and two types of mountain quail. Here you can get up close to the birds - some of which are mere fledgelings, which we have also bred - all friends together right in front of you!

Watch the video where our keeper Julia explains about the menagerie and the sights and sounds you can expect.

Come rain or shine, there really is so much to do at Studley Grange Butterfly World & Farm Park & Craft Village just off Junction 16, M4.


---
New Arrivals at Studley Grange
29/08/2017
We are pleased to introduce you to our newest arrivals:
Ruby
Ruby is a beautiful Gloucester Old Spot pig who will be 2 years old in January 2018. She is also hopefully in pig so we may have piglets soon too! She is settling in well and, as you can see, enjoying the mud in this hot weather.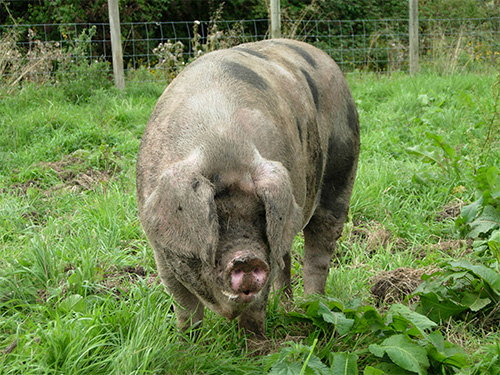 Matrix and Rabbit
Matrix and Rabbit have arrived with us from The Donkey Sanctuary. Matrix is a 7 year old gelding (castrated male), who was found in a pound, and Rabbit is a 3 year old gelding who had sadly been abandoned. Both boys went to the Irish Donkey Sanctuary, were then transferred to Dorset earlier this year and are now settling in to their new home together at Studley Grange.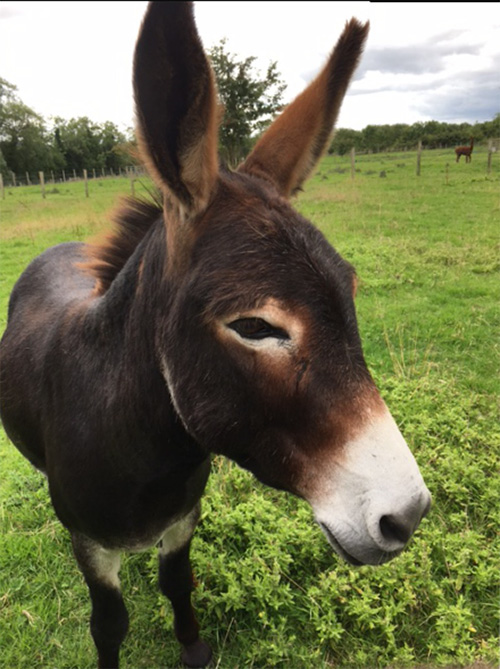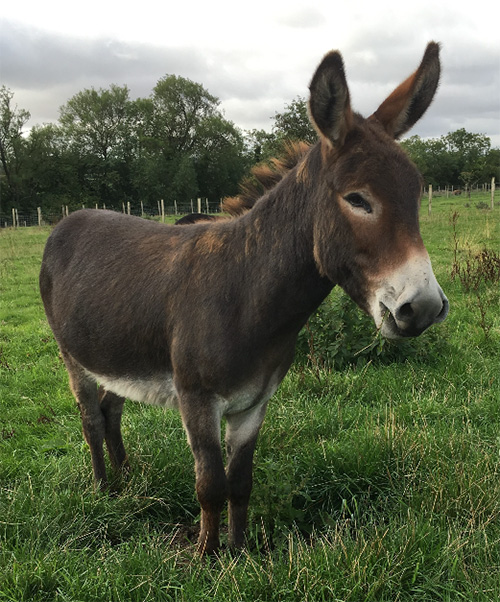 Piglets!

On Thursday 30th August 2017 we had 10 beautiful little Oxford Sandy and Black piglets born to Olive. Both mother and babies are healthy and doing really well.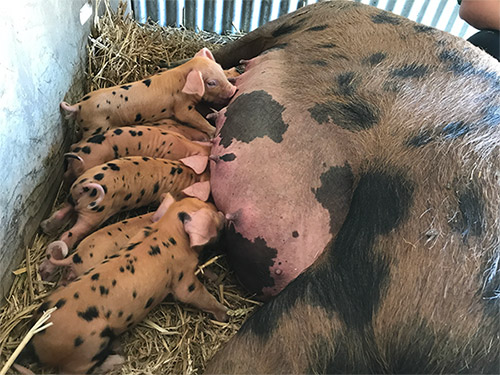 ---
Summer News
14/07/2017
We've loads to tell of what's new & happening here at Studley Grange!
Come and help us celebrate!
Firstly, it's an invitation to join us for Soft Play's 1st birthday on Tuesday 01 August!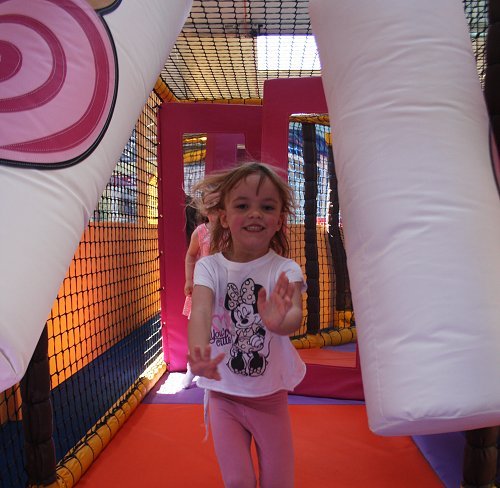 When you think of birthdays the words fun, party and celebration come to mind. Soft Play at Studley Grange also encompasses all these words and this year, on TUESDAY 01 AUGUST, they will be celebrating their 1st birthday and invite you to come and celebrate with them!
Every child aged 3 years and above will receive a voucher for FREE ENTRY to Butterfly World and each child under 3 years will receive a voucher for a FREE HALF HOUR of play next time they visit (children under 3 years of age already go free into Butterfly World). There will also be a special birthday cake made by Cake Creations, so come and enjoy a delicious slice!

New Walk-Through Aviary
Our new walk-through aviary has welcomed itss 'residents' and will be open to the public very soon! Come along and watch their natural behaviour and see their beautiful colours; an interactive experience for all the senses.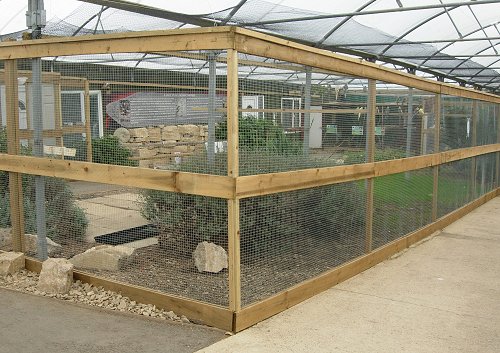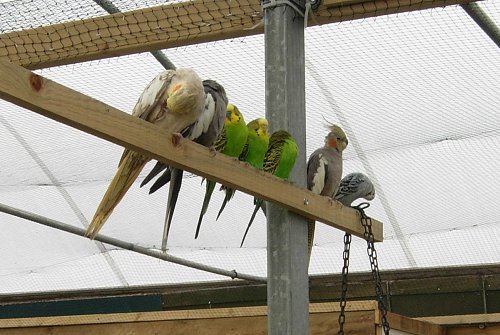 Alpacas
On 11th July we welcomed our two new male Alpacas. Both Dennis (the fawn coloured alpaca) and Elvis (brown) at the front of the picture are settling in well and as you can see have just been introduced to the girls!


New Brooder
Also for the summer we have our new brooder area, providing visitors with the opportunity to see the whole lifecycle of the farms poultry. Not only will visitors be able to learn about the poultry, they will also get the chance to handle young chicks/poults.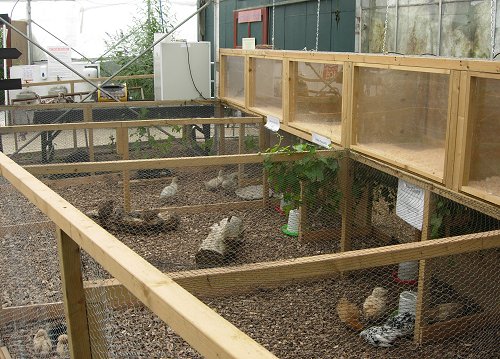 ---
Spring News
01/03/2017
Rigby the Raccoon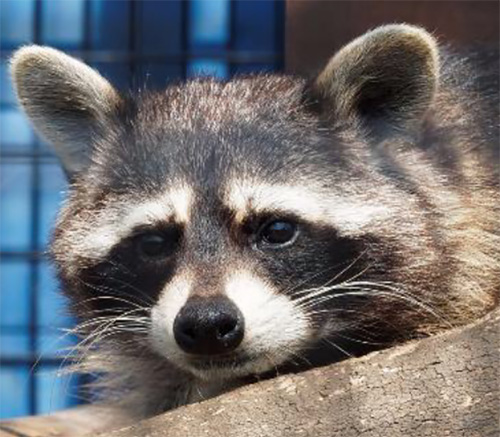 As the weather improves Rigby our Raccoon is getting more active, and will continue to do so when the clocks change at the end of March, and the weather warms up. In order to support his improved activity we will be developing the enrichment in his enclosure with new activities for him to interact with.
Nubian Goats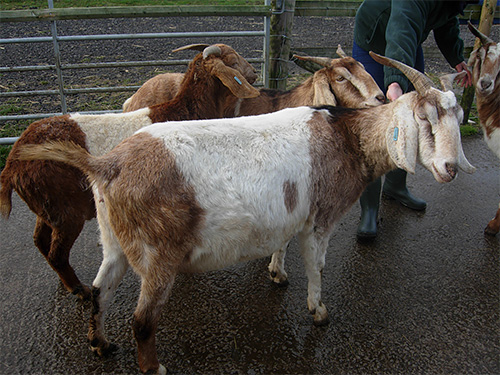 All our Nubian Nanny goats are blooming, as they are preparing themselves for kidding, which should begin at the end of March. We are hoping for lots of twins.
Tenrecs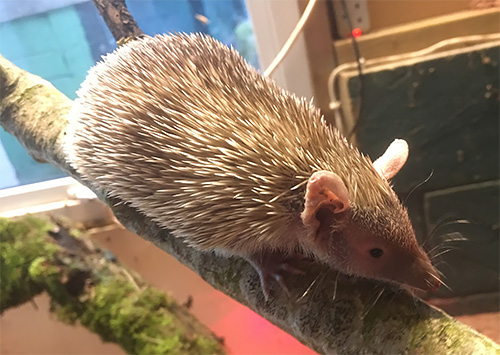 These adorable little creatures joined us a week ago. They are settling in well, you can find them in our Butterfly House. To learn more about them watch our latest video below!



Dorset Ewes - more lambs to come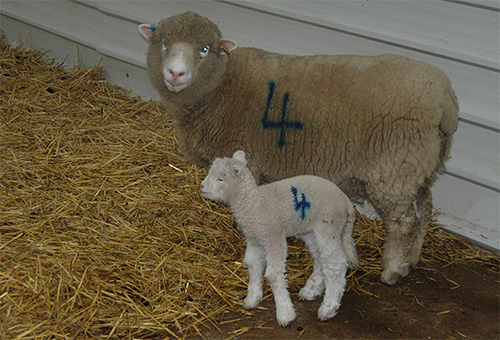 Not all our Dorset ewes have lambed yet, so look out for news when you visit.
Its mating season for Dorset Sheep, Rabbits and Guinea Pigs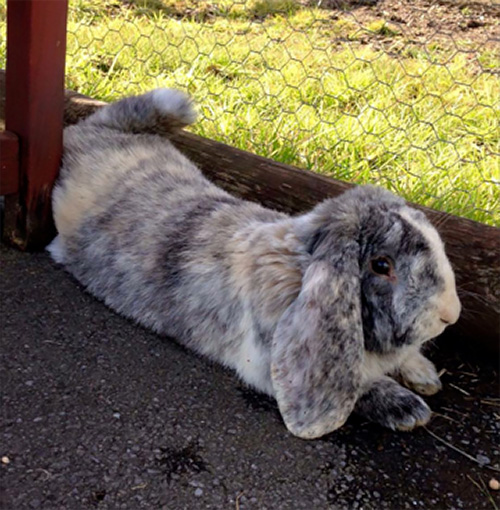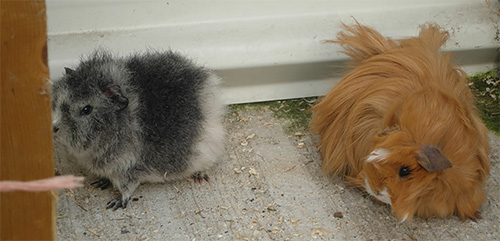 Spring is in the air and mating has started. Edward our Dorset Ram has gone in with his girls, he is wearing raddle so we will know which ewes he has tupped (mated with).
Bo our giant buck rabbit is spending time with Blossom our giant female rabbit, the gestation period is 28-32 days, so kittens should be born at the end of March/beginning of April
Our 2 male Guinea pigs, Sid and Scruffy are spending time with our females, Millie, Mable and Martha. If all goes well, pups will be born at the end of April onwards.
---
December Update!
07/12/2016
This month the farm park has seen the arrival of lots of new animals!
- We have had a number of Dorset lambs born, with more on the way. So far all our ewes have given birth to twins, and all lambs are doing well.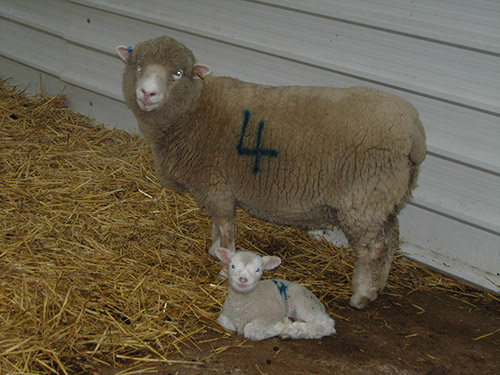 - Baby Hissing Cockroaches have been spotted, you will find these in our reptile room.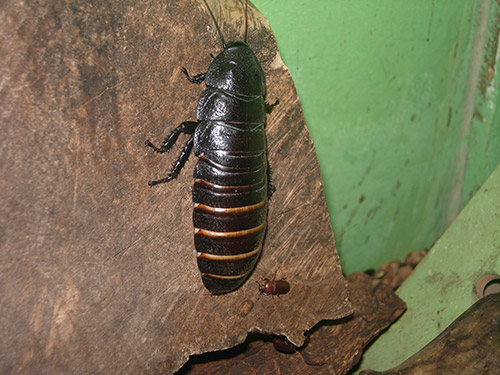 - Branston our new Nubian male goat has come to stay, he is in with our female goats, so hopefully we will have kids born next April.




Soft Play at Studley Grange

Coffee Mornings are now happening in our Soft Play area, great deals available on tea & cake on Wednesday's 10am – 12noon (term-time only)

Craft Village

Don't forget our craft village is the perfect place to do your Christmas shopping, with lots of lovely individual gifts for sale.
---
Halloween at Studley Grange
28/10/2016
It's getting scarey at Studley Grange!
Our animal residents in the Farm Park are gearing up for a weekend of spooky activities for visitors.
We've a Halloween Trail in the Farm Park plus our creepy reptile house and the chance to meet Barney the Bar Owl.
Come and visit us - if you dare!
Monday 24 October – Sunday 30 October.
---
Soft Play at Studley Grange
25/07/2016
One of the main attractions at Studley Grange Garden and Leisure Park, Wroughton is now open again!
Our popular soft play area is better than ever after a short closure, with a fantastic new £80,000 refit and is renamed to Soft Play at Studley-Grange.
Soft Play at Studley Grange now features a new fun-packed indoor adventure play area for children up to seven years. An exciting range of animal themed, safe soft climbing frames, slides and dens will form the main makeover, keeping children occupied with plenty of entertainment.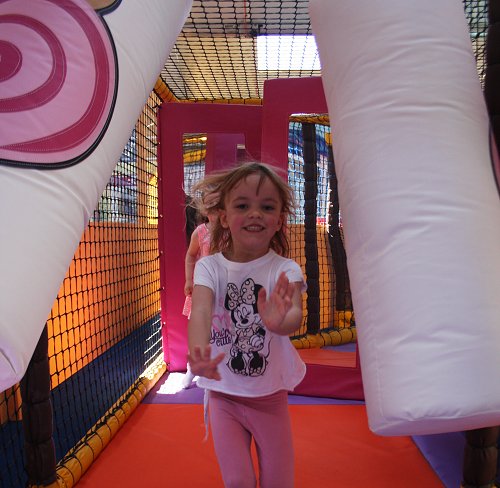 King of the Castles, the UK premier manufacturer and supplier of soft play products were contracted to carry out the new installation and will be responsible for the new design as well as maintaining and deep cleaning the area on an ongoing basis.
Tony Miller, Owner of Studley Grange commented; "The new soft play design and refit is very exciting for us and for our visitors, particularly the younger ones, as it will provide a whole new soft play experience. Furthermore, with the management of the soft play area coming in house it extends our offer at Studley Grange to a one stop entertainment and leisure destination for visitors".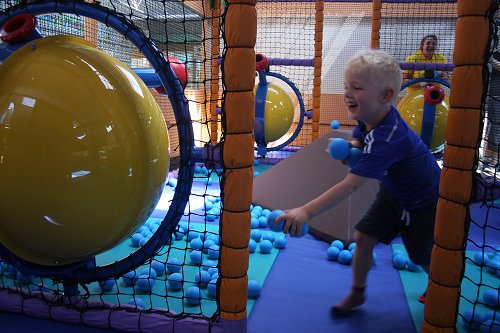 Open seven days a week from 10am – 5pm (4.30 on Sunday), all are welcome on a drop in basis.
Soft Play at Studley Grange can also be hired for special occasions and birthday parties.
---