New Piglets!!
26/02/2018
Our beautiful Oxford Sandy and Black Pig Olive has just had 10 healthy and very cute piglets!

Both mother and her babies are doing well.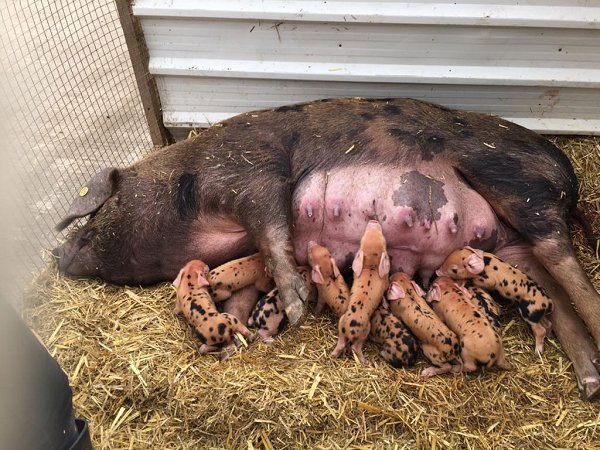 ---
Baby Kangaroos!
25/02/2018
This lovely Bennett's (also known as red-necked) Wallaby is Wilma.
Wilma is around 3 years old and if you look closely you will spot her baby peeking out of her pouch. Wallabies are a macropod marsupial. Their babies, which are called Joeys, are born helpless and will crawl into the mothers pouch where they continue to develop.
Wilma's daughter Woo also has a Joey in her pouch. Why not come along and see if you can spot them yourself!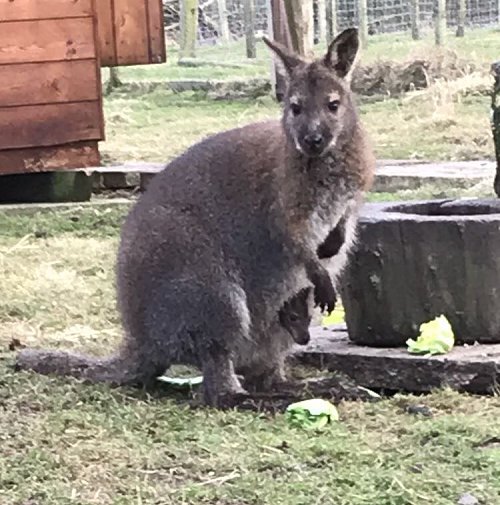 ---
Half-Term Fun!
11/02/2018
So much to do at Studley Grange Butterfly World, Craft Village & Farm Park!

And rain or shine, it's always a yum yum day at Chocolate Comforts & Cake Creations - especially during the school holidays! Here Maz & Jackie show all the fun things you can try, plus our special cake-making service for birthdays and celebrations!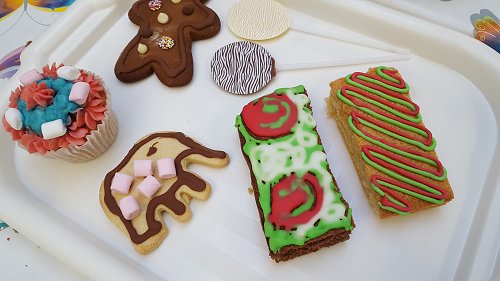 ---